PlayMoreGolf Flexible Membership
Join Chorlton-cum-Hardy Golf Club for only £350 as a PlayMoreGolf flexible member NOW!!!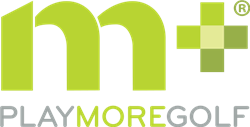 PlayMoreGolf is the perfect membership for the infrequent golfer who still wants to be a member of a golf club.

As a PlayMoreGolf member at Chorlton-cum-Hardy, you can:

Hold a handicap and play in selected competitions.

Receive exclusive member discounts and opportunity to use all facilities.

Book tee-times up to 7 days in advance using our online PlayMoreGolf booking platform.

Use your PlayMoreGolf membership for up to 3 friends per round.

Use your PlayMoreGolf membership to play at other PlayMoreGolf participating golf courses.

And all for just £350 a year.

By joining PlayMoreGolf you have 7 day access to Chorlton-cum-Hardy Golf Club.

To learn more, get in touch with PlayMoreGolf and simply click on the PlayMoreGolf Logo.
PlayMoreGolf Competition Entry Ver3 - 27 April 21
Competitions that PlayMoreGolf Members may enter

You may play in all qualifying rounds of the Harry Andrews & Silver Plate in future years (not running this summer 2020), also you are not eligible for the aggregate prize.

Winter Par and Handicap Cup in the winter, you may play in the qualifiers but not the final, also you are not eligible for the aggregate prize.

You may also enter generic midweek stableford competitions.

Competitions that PlayMoreGolf Members cannot enter

D K Sime
McCoy Trophy
Captains Prize
The Carlsberg Cup
Batty Trophy & scratch medal
Presidents Prize
Jubilee Cup
The Ted Brooks Trophy
Harry Andrews Trophy Final
The Centenary Salver
The Silver Plate Trophy Final
Handicap Cup Final
Winter Par Final
V P Singles Knockout
Fourball Knockout
Foursomes Knockout

Entering Competitions

Book your place in the competition through the PMG app or online booking platform, pay with your points, these points will then be automatically deducted from your account. Generally, the time of day will dictate the number of points you pay to play and what tee times you may book.

You will also have to pay the competition entrance fee to any comps you do play when booking in at the pro Shop (currently £4 per comp).